Info SQ Series Large Breakers
After our successful SB-series hydraulic breakers, we have raised the bar.
To satisfy today's demanding customers, we have built an even more durable and user friendly breaker.

No job site is the same and even on the site itself, working conditions change.
The SQ breakers are designed to coop with changing job site conditions.
They are more flexible with 3 working modes:
Mode 1: High Power
Mode 2: High Frequency
Mode 3: High Power with Auto Stop.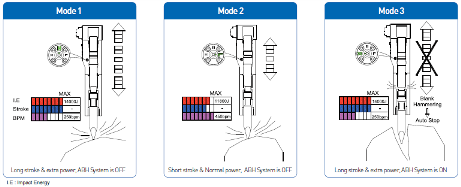 This makes the breaker able to work in rock - secondary breaking and concrete applications.
The breakers are standard equipped with an automatic greasing system.